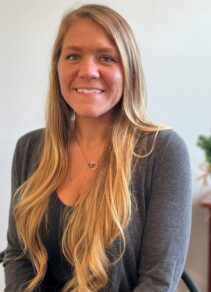 Front Desk Coordinator
At London Family Orthodontics:
I have the privilege of welcoming new and existing families to all appointments.  As the Front Desk Coordinator, I am responsible for organizing the patient schedule and being the smiling voice on the other end of the phone.  When not assisting patients with scheduling and coordinating their care, I can be found wearing many different hats to ensure an exceptional experience.
When not at the office:
I love the beach, painting and drawing, hot yoga, and spending time with my boyfriend at the shooting range and on motorcycle rides!
What I love most about work:
is seeing lives transformed through treatment and, of course, being surrounded by smiling faces!