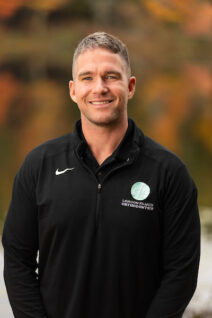 Business Manager and Treatment Coordinator
My beautiful wife, Dr. London, and I are blessed to live out our long-term vision of having a family-owned orthodontic practice.  Originally from just south of Boston, I am excited to return to the charm of New England.  Dr. London and I searched for a community closer to our loved ones that would foster our growth as a family and practice with it.  There is a deep longing and urgency within us to raise our children and be part of a community that celebrates and mourns together; we are thrilled to have settled in Bedford!
I met Dr. London at Marist College in the beginning of 2011 and we have since lived in Manhattan and Oklahoma City.  I married my best friend in the summer of 2015 and now our two boys, Brooks and Blake, keep us on our toes!  In addition to "the boys", we spoil our three dogs; Mason, Dusty, and Kona, with love.
I passionately serve the community at London Family Orthodontics as the business manager and treatment coordinator.  I enjoy connecting with each person that walks through the door and inviting them into our family.