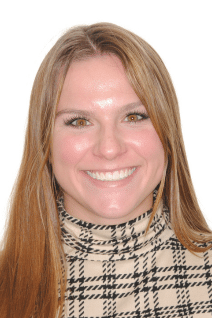 Front Desk Coordinator
At London Family Orthodontics:
I am excited to provide a friendly face for patients and their families upon entering the office! I am also often the voice on the other end of the phone! I enjoy scheduling patients to ensure they are seen in a timely and convenient manner. When not welcoming patients to the office, I enjoy collaborating with the rest of our team and local community!
When not at the office:
I can usually be found at the gym or with my friends and family; ideally outside!
What I love most about work:
is building relationships with each person that walks through our teal door!