Thanks to advances in orthodontic technology, London Family Orthodontics offers its patients a variety of options to customize orthodontic treatment to meet individual specific needs.  Dr. Danielle London believes in a collaborative treatment process and encourages her patients to be active participants in their experience to a more beautiful, healthy, and lasting smile.  Dr. London will help you determine which treatment option is right for you.
Invisalign uses a series of customized, clear aligners to straighten teeth faster and with fewer office visits than traditional braces.  Invisalign uses modern, digital technology supported by millions of dollars of research and over 10 million transformed smiles to provide an effective and efficient treatment option. Invisalign aligners are:
Completely invisible
Comfortable to wear
Customized just for you
Removable
Effective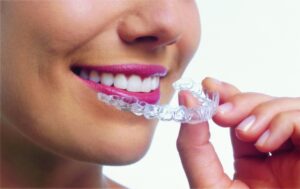 This revolutionary program uses 3D printing technology for Dr. London to create custom-fitted clear or white braces for each individual patient.  These 3D printed braces allow for a faster, more discreet, and more comfortable treatment from start to finish.  The personalized care allows for less frequent office visits and fewer emergencies.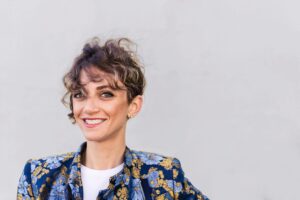 Traditional metal braces are historically the most common type of braces used.  They are smaller and more comfortable than ever before.  With metal braces, you have the option of adding colored elastics for a more unique and vibrant smile.  While traditional metal braces can help you discover your smile, unlike Invisalign and LightForce, they are not customized to your individualized needs.