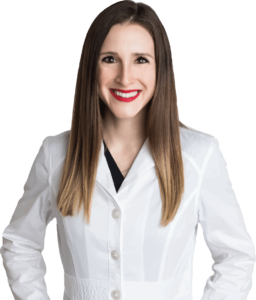 I was born and raised in a cozy western New Jersey town that ingrained in me the importance of community and relationships.  My husband, Alex, and I are so excited to provide the same opportunity for our children and integrate ourselves in the community of Bedford and the Greater Manchester area.
After completing my undergraduate studies at Marist College in three years, I attended Columbia University College of Dental Medicine in New York City where I graduated as the valedictorian of the 2015 class.  I completed my orthodontic residency at the University of Oklahoma College of Dentistry in 2017 where I obtained my Certificate in Orthodontics and a Masters of Science Degree.  I have since fine tuned my clinical skills in private practice.
I am committed to delivering the highest quality of orthodontic treatment.  Only orthodontists have successfully completed 4 years of dental school AND 2-3 years of full-time specialty training at an accredited orthodontic residency program.  As a board-certified orthodontist, I am an expert in the field of tooth movement and alignment, smile esthetics, achieving a healthy bite, and jaw growth.  To best serve you, I am committed to expanding my knowledge and treatment capabilities through a wide variety of continuing education.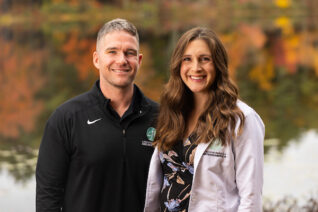 You have made the right decision in seeking orthodontic care from a board-certified specialist.
When I am not serving my patients, I love spending time with my husband, our two boys; Brooks and Blake, and our three dogs; Mason, Dusty, and Kona.  My favorite hobbies are competing in fantasy football, exercising, and cheering on the Boston Bruins!