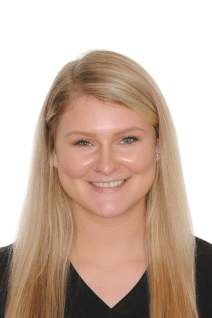 Certified Orthodontic Assistant
At London Family Orthodontics:
I love the ability orthodontics allows to provide each individual patient with the best care. As a graduate of New Hampshire Technical Institute's Dental Assisting program, I have the knowledge and skill to join our patients on their journey to discover their smile.  As the sterilization technician, I am responsible for the infection control of all dental instruments used for each patient.
When not at the office:
I can be found spending time with my own little family. We love to spend time at the lake house playing games, watching sports, and spending time with our friends!
What I love most about work:
is helping patients become the most comfortable versions of themselves with a smile they are proud of!