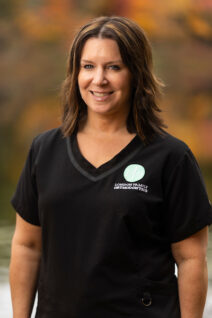 Certified Orthodontic Assistant
At London Family Orthodontics:
I assist Dr. London to help our patients discover their smile with Invisalign or LightForce braces.  I have been privileged to watch lives transformed for 21 years as an orthodontic assistant and experience the benefits advanced technology has on bringing a beautiful, healthy, and lasting smile to life!
When not at the office:
I can usually be found at the beach or challenging myself with hard HIIT workouts. Spending time with my husband, daughters, and Monty, our lab-mix, are some of my favorite moments!
What I love most about my career:
is building relationship with our youth patients and getting to know them over the course of their orthodontic journey!